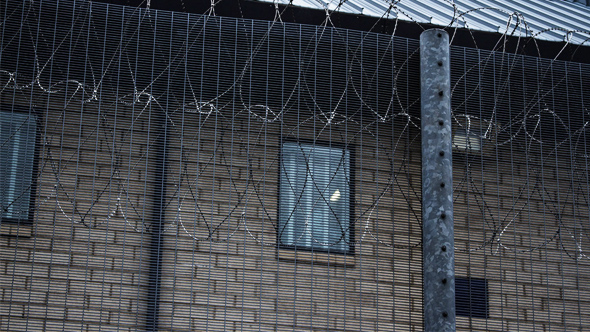 This week, the UK Home Office is planning to follow through with the deportation of a Congolese national seeking asylum from persecution for involvement in dissident political organising.
Bienvenue (named by the Home Office as Nguyinimau Benvido) is scheduled to be deported to Angola on Tuesday 12 August, where it is believed he will not be offered protection from persecution by the Democratic Republic of Congo. In 2006, Bienvenue was involved in a dissident political group challenging the electoral process in which candidate Joseph Kabila dominated with violent suppression to secure the election.
The corruption in electoral processes that have continued to bolster the presidency have since been widely exposed, including in a 2011 report by US-based NGO the Carter Centre. The report describes the country's 2011 electoral process as illegitimate and lacking credibility, revealing that votes from 2,000 polling stations in areas where support for the opposition was strong were misplaced and not included in the official figures. Reports by Human Rights Watch have drawn further attention to the violence employed in electoral suppression, describing soldiers' shooting of protesters as "routine", and exposing the imprisonment of journalists.
Bienvenue, who was attempting to reach Canada to seek asylum, fled to the UK on a false Angolan passport after participating in a violent demonstration at DRC's Kinshasa airport, during which 46 group members were killed and 20 arrested by the country's armed forces. The UK Home Office has since alleged it does not believe Bienvenue is from Congo, exposing a culture of mistreatment and discrimination within the UK asylum system.
In this system, claimants are treated as though guilty until proven innocent, and those making potentially life-threatening decisions on individual cases appear to be failing to make accurate assessments. In Bienvenue's case, the Asylum Interview Record reveals one source of scrutiny to be a minor semantic reference to the Congolese currency during the interview process*.
*Bienvenue's Asylum Interview Record:

Actions you can take to protest Bienvenue's deportation:
Bienvenue's flight is at 8pm, Tuesday 12 August (Kenya Airways flight KQ101; Heathrow – Nairobi, and flight KQ770; Nairobi – Luanda).
1. Call Kenya Airlines:
Tel ('Emergencies' only): +44 020 8759 7366
General Tel : +44 20 82831800
Reservations: +44 20 8283 1818
Sales: +44 20 8283 1819
2. Email:
3. Tweet Kenya Airways or the Home Office:
4. Contact Heathrow directly:
5. Phone Heathrow Terminal 4 and raise and log your concerns about the deportation:
By Leah Cowan | @La_Cowan